[71]
Star Wars: The Last Jedi is the eighth installment of the Star Wars franchise and follows Rey (Daisy Ridley) as she develops her newly discovered powers of the Force while the First Order does battle with the Resistance. The film stars Adam Driver, Mark Hamill, Oscar Isaac, John Boyega, Carrie Fisher, Andy Serkis, Kelly Marie Tran, Laura Dern and Benicio del Toro and is directed by Rian Johnson (Brick, Looper).
My Thoughts On The Characters And Story
When it was initially announced that director Rian Johnson would helm a new Star Wars trilogy before Episode VIII released, excitement and hesitation simultaneously settled in for me. Clearly, Lucasfilm and Kathleen Kennedy herself adored what Johnson did with The Last Jedi which translated to them entrusting a brand new trilogy to him, however the uncertainty arose because I thought, "man what if I hate what he does with Last Jedi?!" I'm in the camp that firmly believes the more, the merrier – If I hear they want to release 3 new Star Wars flicks a year I say hey, that's great! Would we possibly get some films set during the KOTOR era? The one goddamn era every single fan has been pining for since the release of those legendary video games….
Coming out of my screening of The Last Jedi, I am ecstatic to say I officially cannot wait to see what Johnson brings to a new trilogy because I absolutely adored Star Wars: The Last Jedi.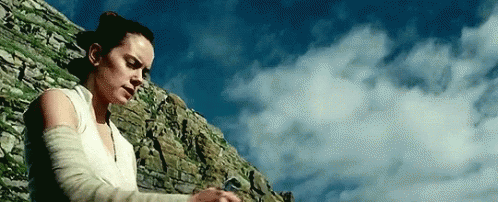 As someone who liked The Force Awakens very much, there was something lacking within it. Last year's Rogue One was actually my favourite recent SW installment of the two because it felt like a Star Wars film that I've never seen before. It pushed buttons that have never really been pushed before and, after watching it twice in theatres and once at home since, I wondered whether another Star Wars film would have a similar effect on me. I still need a few watches of Last Jedi to see whether it definitively surpasses Rogue One in my rankings but one of the first things I said when I exited the theatre was "… I think I liked that more than Rogue One." 
From its stellar opening sequence to its final moments, I was hooked throughout. I appreciated the fact that there were actual space battles occurring utilizing some of the best digital effects the industry has to offer. Although the usage of the beloved lightsaber is used sparingly, it is depicted effectively. When the humming of the saber penetrated my ear holes, I felt it. I savoured it. There are certain instances where characters are using the sabers and I wanted to slow down time to properly ingest everything I was witnessing. It's one of those instances where, as you're watching it, you make an addition to your internal checklist saying "remember to check YouTube every single day to see if someone upload this scene on there."
The implementation of the humour was actually one of my favourite aspects of the film. What is commonly seen in the additions to the MCU (Thor: Ragnarok being the latest), many of the jokes featured in their superhero story fall flat during the more dramatic moments of the films which undercut the emotional impact certain scenes have. The Last Jedi features a number of comedic beats inserted throughout that I felt worked effectively in the scene. I found there being a perfect balance (wink, balance) between the humour and dramatic moments particularly during one instance where we're introduced to a crew of Judgmental Fish Nuns who are basically the embodiment of myself. 
I thoroughly enjoyed watching the arcs of all the main crew progress and I absolutely adore the route they went with the iconic Luke Skywalker (Mark Hamill). Learning more about why he became the person he is in Episode VIII, 30+ years following Episode VI and the effect the Jedi/Force had on him was spectacular to see. He is an embattled, melancholic and agonized individual who has experienced some major shit throughout his journey that started him out as a simple farm boy destined for greatness. How he chooses to "train" Rey (Daisy Ridley) only furthers my excitement for seeing how the next generation of Star Wars characters handles their respective responsibilities within the galaxy. Rey is easily my favourite character of this new trilogy and I love how Ridley embodies her vigor and spirit. Of course, it's always an emotional roller coaster seeing anything related to the late, great Carrie Fisher and I thoroughly enjoyed the decisions made for her legendary character, Princess Leia.
There isn't really anything critical I can say about the rest of the stellar cast – Oscar Isaac as Poe DAMNeron will forever be my favourite thing ever. John Boyega's Finn matures exponentially in Last Jedi and I just love seeing it. An issue I originally had with The Force Awakens was Adam Driver as Kylo Ren and I wondered how he would do as he grew more comfortable in the role 2 years later. He is definitely better in Last Jedi particularly toward the beginning of the third act but, again, I wasn't too much of a fan of his portrayal during the first two acts. Domhnall Gleeson AKA The-Guy-Who-Is-Starring-In-Everything returns as the ambitious General Hux and I very much enjoyed watching him gleefully express both his joyful moments and immense frustrations when dealing with the Resistance. Kelly Marie Tran makes her debut as Rose Tico who was a charming addition although certain components of her relationship with a character felt a bit forced. Laura Dern also made a fantastic addition to the Star Wars crew as Vice Admiral Amilyn Holdo. She can honestly have amazing chemistry with a potted plant so I thoroughly enjoyed every time she was on screen and I adored the lore of her character. I took issue with a particular decision Holdo makes that could've easily been avoided, although I understand why she felt the need to make it. Overall I felt the relationships developed between certain characters were executed well.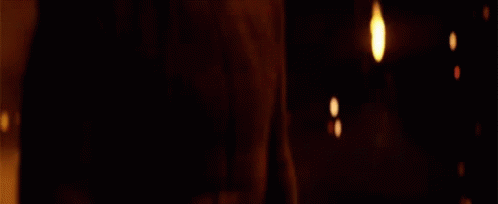 How Were The Other Aspects Of The Last Jedi?
Johnson knows how to film the sweeping, epic shots that make an impact watching it on the big screen. The Snoke room and everything that happens in that red room of terror is absolutely marvelous. I enjoyed the inclusion of the music much more in Last Jedi than I did Force Awakens; a brief, fleeting moment involving just Rey as her Theme plays in the background is one of my absolute favourite moments of the entire film. There's also a fantastically killer sequence involving her and another character toward the end of the film that I cannot say more about for fear of spoiling! There is also a disgustingly wonderful tracking shot inspired by the very first Academy Award winner for Best Picture, Wings (1927) that made me way too giddy when I initially noticed it. 
As we all know, The Last Jedi's divisive has been known in the online world and I am in the camp who thoroughly enjoyed where the story went and how they chose to develop these characters. While it isn't without flaws, the ultimate enjoyment and pure satisfaction I felt coming out of the theatre and writing about it now makes me ecstatic for Episode IX and the Johnson-helmed trilogy.
Side note that doesn't really pertain to the film: Can we PLEASE though, real talk, f'real be blessed with a "Duel Of The Fates"-esque pulsating, orgasmic-inducing song for at least one of the upcoming Star Wars? While I hold a genuine disdain for a number of components of the Prequels, every human on Earth can agree that that song is one of the best things to have come out of it. You're welcome for my great suggestion, Disney. ---
Star Wars: The Last Jedi receives 4.5/5 Matt Damon heads.
featured image source: Lucasfilm/Disney