Emilia Clarke is no stranger when it comes to projects that require her to stay quiet about virtually every single detail. In fact, her role as Daenerys Targaryen in the HBO series Game Of Thrones has fully prepared the Mother of Dragons for how to dodge questions about her mysterious female lead in the upcoming Han Solo anthology film.
For both Star Wars and Game of Thrones, remaining tight-lipped about every aspect is a requirement for cast and crew. Both have become known for their 'spoiler free' approach in order to please fans. Well, for anyone wondering which ridiculously anticipated project is the most intimidating to talk about during interviews, Clarke has the answer for you.
In an interview with The Independent, Clarke revealed what she's allowed to tell the press:
"I genuinely can't tell you anything other than Alden [Ehrenreich, who plays Han Solo] is magnificent, and it's a delight to do something on that level with really cool actors and nice people. But it's even scarier talking about that than Game of Thrones."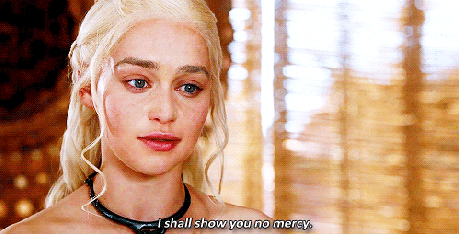 As a seasoned veteran of keeping secrets about the biggest series on television, this is incredibly telling of just how much Disney wants to keep details under wraps. Unlike what she experiences with Game of Thrones and the latest season, Clarke read the screenplay for the film, which means she technically knew more about what will happen to Han Solo than many Game of Thrones characters.
According to the actress, the creative team on the TV series strives to keep everyone – including the actors – in the dark about what will occur during the upcoming seasons. Funnily enough, this makes it easier for her to avoid Game of Thrones spoilers because she has genuinely no idea what will happen next:
"No one knows anything. No one is told anything. It's all crazy. It's a secret from the cast. We generally can't be trusted. They pretty much have told us so."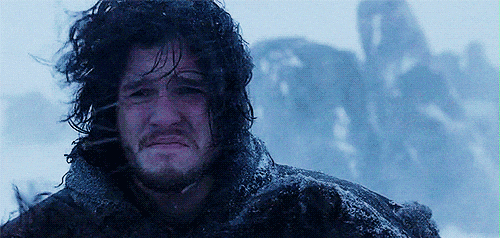 ---
What We Know So Far About Solo
As is with every upcoming Star Wars property, if anyone even contemplates uttering a detail they will probably be silenced by a skilled bounty hunter. The film is still referred to as the Untitled Han Solo Star Wars Anthology Film, but there are rumblings that a fan favorite Jedi named Drysdon Vos may appear.
What we definitely know is that the film will cover a six-year time period, taking the beloved character from 18 to 24. We will learn how Han befriends a Wookiee named Chewbacca and see the game where he wins the Millennium Falcon from a young Lando Calrissian, portrayed by Donald Glover.
The Untitled Han Solo Star Wars Anthology Film stars Alden Ehrenreich, Woody Harrelson, Emilia Clarke, Donald Glover, Thandie Newton, Phoebe Waller-Bridge and Joonas Suotamo and hits theaters on May 25th, 2018.
While we wait for the return of Han Solo on the big screen, you can see Emilia Clarke reprise her role as Daenerys Targaryen in season 7 of Game of Thrones which currently airs Sundays on HBO.
(Source: Screenrant)
featured image credit: HBO
Would you prefer knowing spoilers for 'Star Wars' or 'Game of Thrones'? Let me know in the comments below!